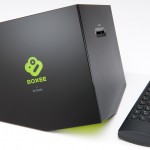 If you happened to be one of the ones (like me) who jumped on board with purchasing the first generation Boxee Box manufactured by D-Link, you probably ended up being just as disapointed as I was.  I originally purchased the Boxee Box because I was using, and liked, the Boxee fork of XBMC…unfortunately the support from Boxee was horrible, and they basically in my opinion didn't care about their customers.  What few updates were released had problems they refused to fix, and eventually they ended up just dropping all support for the Boxee Box to focus on their newer release with the Boxee Cloud as those customers are now left high and dry after Samsung purchased Boxee Box and basically gave the middle finger to existing customers.  Not to mention the fact that Boxee and D-Link violated the GPL and would not provide root access to the device even though they were using Open Source code from XBMC.  Well luckily someone found an exploit and was able to gain root, which has now enabled us to be able to root the Boxee Box, and install XBMC.
How to root the D-Link Boxee Box
At DEFCON20 GTVHacker demonstrated two ways to get root on the Boxee Box, a software method that runs a shell script every boot, and a hardware modification that requires the user to cut two traces and solder wires to a UART adapter.  The easiest and most feasable way to root the Boxee Box is using the software method which I will describe below.
The original Boxee+Hacks Repository, website, and forums was:
https://github.com/boxeehacks/boxeehack
http://boxeeplus.com/
The new, and still actively developed fork, website, and forums is:
https://github.com/cigamit/boxeehack/
http://boxeed.in/
The original method and updates to the Boxee Box was called Boxee+, later it was renamed to Boxee+Hacks (assuming trademark issues).  The original developer of the Boxee+Hacks repository probably gave up on the Boxee Box and therefore has not made any updates in about 10 months or more (last update was Feb 2013).  Luckily the demand was still there, and a fork of Boxee+Hacks was created and is still being actively developed and enhanced.
If you plan on rooting your Boxee Box, use the boxeed.in website as it is the most recent and up to date version
Obtaining root on the Boxee Box is very simple, and if you plan to do it, use the instructions from http://boxeed.in/ so you have the latest and most up to date release.
All you will need is 15-20 minutes of your time, and a USB flash drive.  Full instructions can be found on the website, but all you need to do is download the ZIP file from the website, format the USB flash drive fat32 with the label BOXEE (MUST be all caps and MUST be BOXEE), copy all the files from the "Install" folder in the ZIP file, plug it into the Boxee Box, and then grab yourremote to setup the exploit.  Under network settings enable Windows File Sharing, add:
;

sh

/

media

/

BOXEE

/

install

.sh
to your 'Host Name'. After you're done it should look like
boxeebox

;

sh

/

media

/

BOXEE

/

install

.sh
… reboot the device and it should start the install process.  Simple right?
Now that you have Boxee+Hacks with root access on the Boxee Box, you can proceed to install XBMC (if you wish).
How to install XBMC on a rooted D-Link Boxee Box
If you're familiar with XBMC or Boxee you know that the original version of Boxee was a fork of XBMC (which is why Boxee violated the GPL), but stripped down with fewer features and functions.  Installing XBMC on the Boxee Box will allow you to have all those amazing features back, and allow you to do your own customization (and in my case, install PseudoTV!!).
Keep in mind there are probably going to be issues, and a functioning version of XBMC is VERY new to the Boxee Box so there will be bugs, and things that do not work…but if you're like me and love cutting edge things, you can see past those bugs as long as the main functionality is still there.
The GitHub repository for XBMC on Boxee Box is here:
https://github.com/quarnster/boxeebox-xbmc
There are instructions under docs/README.boxeebox on how to build and compile XBMC so you can install it on the Boxee Box.  Most users are not familiar with building from source, let along using Linux or Mac to do so.
Thankfully for those of you out there who do not want to build it yourself from source, the user devilstrike (from boxeed.in forums) has created an online repository where you can download an already built XBMC on Boxee Box release.  If you're not familiar with Linux/Mac or building from source, this is the option you need to use.
As long as you have Boxee+Hacks installed, getting XBMC on the Boxee Box is very simple.  You will need to download a copy of the latest release from devilstrike's website.  The file you will need is the ZIP file that is approximately 66-67MB in size.  Download this file, and extract all of the files FROM the XBMC folder (do not copy just the folder itself, the xbmc.bin needs to be in the root of the sd card/usb flash drive).  To make things easier on myself, I just copied all of the files from the XBMC folder to the root of the same USB flash drive I used to install Boxee+Hacks.  You can use either a USB flash drive or an SD-Card…with the release of Boxee+Hacks 1.5.3 as long as you have the xbmc.bin inside the root of a flash drive, or sd card, it will automatically boot directly into XBMC instead of Boxee.
WOW, that was simple right?
Here's some links that will probably be of interest to you:
http://boxeed.in/forums/viewtopic.php?f=13&t=263
http://boxeed.in/forums/viewforum.php?f=13
Enjoy!
And for your further reading, more information about D-Link and Boxee violating the GPL