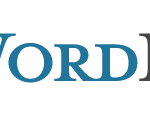 Just a few minutes ago I attempted to upgrade my WordPress installation to the new version 3.4. Of course something went wrong but luckily it only took me a few minutes to figure it out. The problem I was having was the upgrade completed but then it kept redirecting me to /upgrade.php when I tried to access admin area with a heading of Page Not Found. Basically preventing any access to the admin area. Here's how I fixed it…
Here's the full address it kept directing me to:
upgrade

.

php

?

_wp_http_referer

=

%

2Fwp

-

admin

%

2F
As you can see, depending on the page you're trying to view it kept redirecting to upgrade.php with the referrer of the site you're trying to access.
After renaming plugins and themes and that not working I decided to take a much more simple approach. I went into the wp-admin folder and looked for upgrade.php…and what do you know, that file isn't even there! This is the file that is used to upgrade your database after the upgrade is complete.
So, the way to fix it? Simple, just download the wordpress installation zip file and upload that specific file to the wp-admin folder. Then open a web browser and go directly to that page. It should open up the page to upgrade your database, click continue and voila!